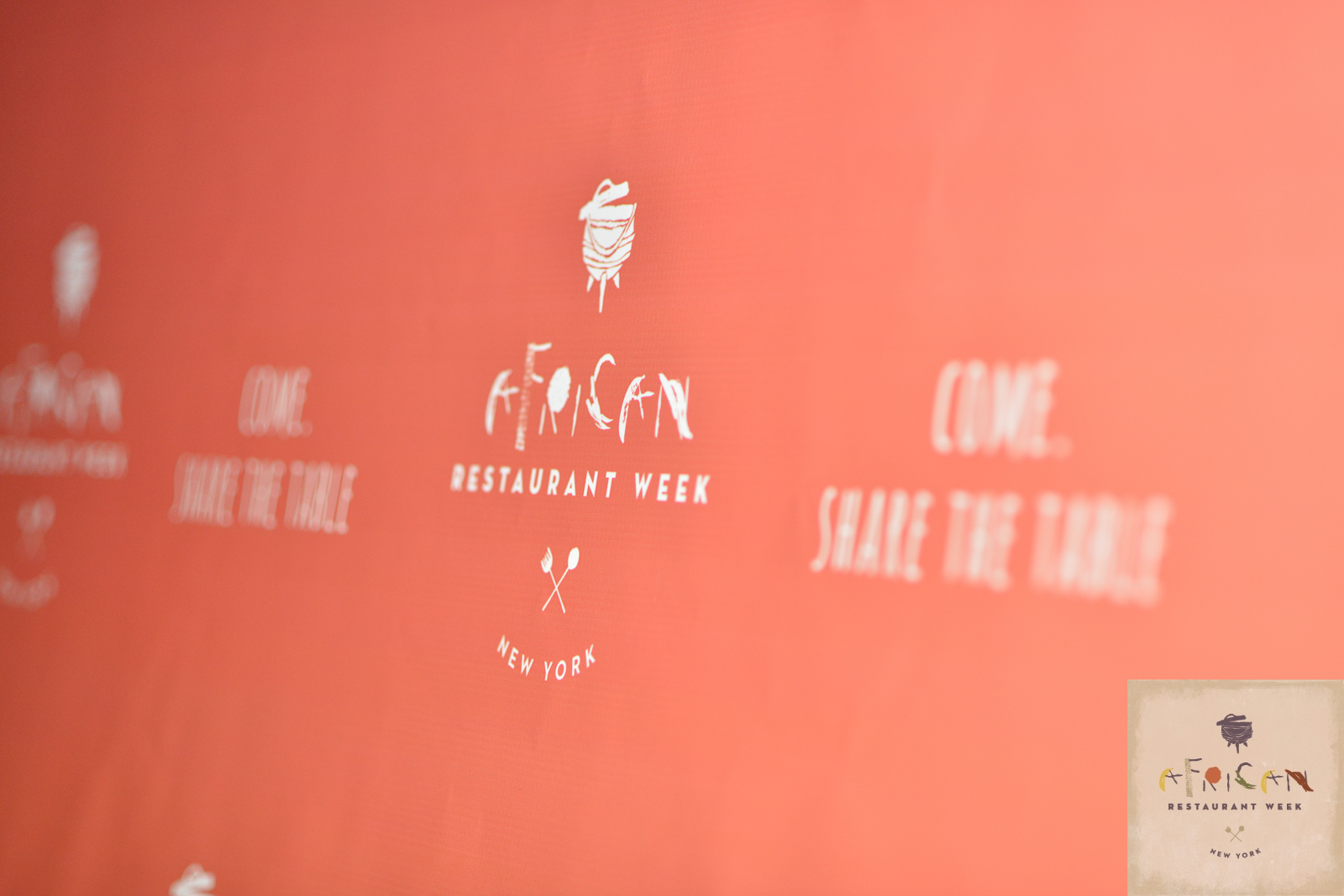 In most cultures feeding the one you love is the ultimate sign of affection. Your wedding day is one of those occasions where the meal is one of the most important things and comes out in abundance. In the African culture, food is something that is taken very seriously, and you will have plenty of. So if a feast is what you want, then journey with us as we take you back to the motherland where food is the gateway to happiness.
New York African Restaurant Week kicked off April 29, 2014 at Suite 36 in Midtown Manhattan. The venue was filled with patrons from near and far to sample amazing delicacies from some of the best African restaurants and caterers of New York. Barbara Food Creations, Pierre Thiam Catering, Mombassa Dishes, Farafina, Madiba and Panla Catering were all in attendance with mouth-watering dishes. Let's just say I went in on a diet and came out craving more of the White Hennesy infused donuts by Sweet Dreams. If you missed out this year I got you covered. Below I have a list of the cuisine I was obsessed with. These caterers will be perfect for any bride looking to add a few African entrees to spice up her menu.  Visit nyarw.com to attend their next event!
BARBARA NAADJIE of Barbara Food Creations dishes were Ghanaian inspired, each dish was flavorful and savory. I could not get enough of her stewed fish that was blended with tomatoes and boiled eggs. We were also treated to the infamous Jolof Rice which consists of onions, carrots and peas. The dish that stole my heart was the grilled shrimp that was seasoned to perfection with garlic, thyme, curry, black pepper and tomato paste. They were a little difficult to peel but after the first bite you will agree it was worth the struggle. Barbara can be reached via email and is ready to serve your reception no matter how big or small. nbewere@gmail.com.
Dining with Grace was simply an experience. She offers a full catering service including hors d'oeuvre, entrees and dessert! She has everything to satisfy that international palate of yours, such as savory steak with fresh vegetable toppings. Catering by Grace also offers full roasted chickens. You can reach out to Grace for additional information at www.diningwithgrace.com.
Sweet Dreams! Needless to say I have been dreaming of these sweet bite size donuts since I left Suite 36! The chef Todd Jones is a genius! I'm convinced he put a little bit of heaven in these tasty treats. These miniature donuts are perfect for any event, especially a wedding. He makes them fresh for you on the spot and adds a tad of powered sugar to each one. Think funnel cake meets mini cupcake. The taste is absolutely orgasmic! He even infuses them with different premium liquors, for this event he used Pure White Hennesy. These little treats are definitely worth the calories. Go to www.sweetdreamsminidonuts.com for additional info.
Now that our mouth has led the way, our belly is full. The continent of Africa has once again filled us with the wealth of our culture, the gift of our ancestors and has brought us plenty of happiness. We invite you to have your own experience on your wedding day. Bon Appetite.