Lighting plays a vital role in creating an ambiance. A small change in lighting can alter the vibe and transform a dull space into a cheerful nook. Make your wedding or honeymoon the best by providing Light fixtures that provide charms and colors. Lighting is a vital element in embellishing your home.
Types of Light Sources
The lighting effect of a lighting fixture depends on the light source used. Bulbs differ in their lighting effects and performance. Lighting sets the ambiance of the room. To achieve the desired tone, one needs to choose the appropriate lighting source. Here are some of the types of light sources:
Incandescent – The Incandescent bulb is a standard bulb. It can last for 700 – 1000 hours. It is available in a broad range of sizes and voltages, from 1.5 volts to about 300 volts.  It has a low manufacturing cost and widely used in household and commercial lighting. Because of new technologies, fluorescent lamp and LED gradually replaced it. Most newlyweds prefer incandescent lighting because of the ambiance and mood it gives off.
Light-Emitting Diode (LED) – LEDs have a high manufacturing cost and long lifespan. It is fast switching, typically small, uses less power, and brighter than the incandescent lamp.
Fluorescent – Fluorescents are more costly than the incandescent lamp but have a lower energy cost. For the same amount of light, fluorescent tube uses less power compared to an incandescent lamp. It has the same sizes as the incandescent lamp. Fluorescent's luminous efficiency is 50 to 100 lumens per watt. It is a hazardous waste because of its mercury content.
Neon Lamp – Neon lamps have voltages that vary between 10-20 volts depending on the light and operating current. A neon lamp is orange and is frequently used with a colored filter to change its color to red or a redder orange, or green. It typically consists of a small glass capsule.
Compact Fluorescent – It is a modern type of light bulb which contains mercury. It uses less power and has a long lifespan. Usually, it consists of three or two tubular loops. It can last for 10,000 hours, and its luminous efficiency is 60 lumens per watt.
Halogen – A halogen Tube is much smaller than the conventional lamp. Halogen increases the lifetime and brightness of the lights. Its luminous efficiency is about 25 lumens per watt. Its lifespan and luminous efficacy are high.
Embellish the Area with the Right Lamp or Chandelier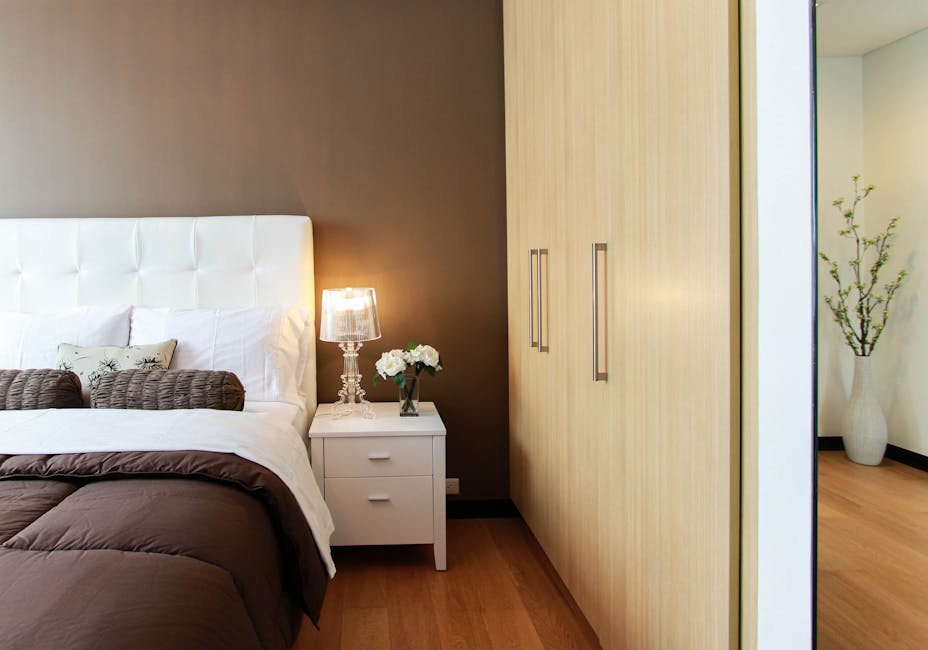 One of the essential components of any room is lighting. Stunning lamps or chandeliers are excellent for the different parts of the home. Articles focusing on interior designs, designer lighting, etc. give tips regarding the proper choice of lighting styles. Here are some of those tips:
•Lighting for the Entryway – The entrance is an important area for earning a good impression because it sets the tone of the rest of the house. It gives the guests an idea of your interior space. An entryway can be illuminated using ceiling lights. Lights can make your home look happy, hence a happy marriage a happy home.
•Lighting for the Living Room – The living room is the area where we entertain guests. When guests visit a house, one of the first rooms that they walk into is the living room. It is also the area where the whole family watches television.
An excellent lighting scheme uses various kinds of lights at different levels, combined to create a stunning look. Use devices that will allow you to adjust the lights to suit the activities that take place in a particular space.
• Lighting for the Bathroom – A lot of people often spend more time in the bathroom to wash and relax. So it is important to create a spa-like and relaxing atmosphere. It is also essential to have the flexibility to adjust the lights. Lights can make the perfect relaxation spot for both bride and groom.
For example, you might consider a lighting fixture above the mirror. For tub or shower lighting, choose a lighting style that is safe for bathroom conditions and fully covered with glass to avoid humidity.
•Lighting for the Staircase, Balcony, and Terrace – Lighting a staircase, balcony, and terrace depends on the construction and the desired look. Lights are important in this part of the house to avoid any untoward accidents.
•Lighting for the Bedroom – The bedroom needs proper lighting such as general lighting for putting the laundry away, task lighting for doing your makeup, and accent lighting to create a sleep-inducing environment.
•Lighting for the Dining Room – The chandelier is excellent for a dining room. It complements the dining chairs and dining table. The Chandelier will depend on the architectural design of the dining area and style of the table. For long tables, it is good to get a chandelier that goes with the width and length.
Takeaway
Marriage is indeed a happy phase in our lives. Make it happier by choosing a lighting fixture for a joyous mood. The kind of activity will be the guiding factor in the choice of lighting fixtures. The lighting style can be a combination of ambient light to illuminate the entire room, accent light to showcase certain features in the room, and task lighting that makes reading and other work easier.
As a budding writer, Jenny Park always has her hands full with writing tasks. She is a freelance writer and contributor for different fashion and lifestyle websites. Jenny also loves fashion designing and currently ventures in selling crop tops online. She also likes to write about lifestyle and entrepreneurship and generously shares her outputs with her readers. On her downtime, she likes to stay at home and cook for her mom.